Our goal is to build an unparalleled management company designed to offer the level of service that you, as a developer, expect.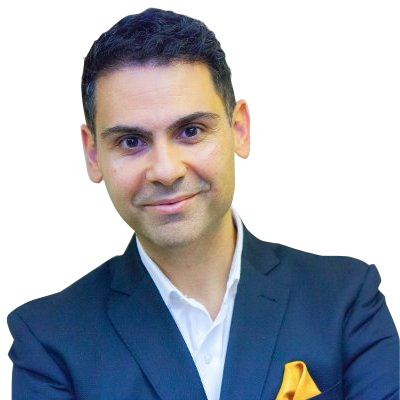 Averica Land Development Services Inc. is a land development management company operating within the Greater Toronto area. We serve developers large and small in all areas of land development from acquisition through to assumption.
At Averica, we see your vision.
Whether it's commercial, industrial, or residential, we can help execute your ideas and turn them into profitable investments. We thrive on providing our clients with the highest level of service to ensure their projects garner the highest return within the least amount of time. We are performance driven and results oriented. Our philosophy is to manage projects as if they were our own investments and to approach complex issues with fresh and innovative ideas to ensure our client's timelines and budgets are met.
Joe Costa, P. Eng. – President & Founder
"In a career spanning 20 years in the real estate development industry, Joe Costa stands out with his ability to manage and oversee various projects. Always the professional, he leads every project to a successful and quick completion. He is reliable, resourceful and detail oriented. He and Averica continue to be key partners in our current real estate ventures."
Jason Roque, C.E.O. Equiton Partners
"I have worked with many Developers in my Consulting career (since 1996) and must say that working with Mr. Costa has been by far the most rewarding. His attention to detail and dedication in Land Development has provided him with great results and success. We continue to work with him largely based upon his high-quality work ethic and 'can do' attitude. Working with Mr. Costa, I am confident in knowing that the project will run smoothly..........which is what makes us look good and ultimately makes the client happy!!"
Robert Rigatti, Principal Pr1mary Utility Solutions
"Joe brings much needed leadership to all development projects. In working with Joe, we were able to successfully navigate stringent development regulations while maximizing the proposed number of units for our client's townhouse project."
Russel Mailloux, Sprouts Engineering Inc.
"Joe is very goal oriented and pushes you faster than you would imagine. It's like having a personal trainer who drives the best out of you and your project."
Sagar Aurora, Aurowal Developments Ltd.
"I found his [Joe] advice and knowledge of the industry very helpful in dealing with the various levels of government and agencies. He was able to provide useful recommendations for the consultants that were necessary to move the project forward with both the design of the project and the various studies required."
Mark Janzen, Toronto-Guild Investments Limited
"Proficiency and results. These are the qualities Joe Costa can be trusted to bring to the table, every single time. Every project that Joe has tackled on my behalf has been followed through to completion with the utmost professionalism and dedication. It is a true pleasure to work with him."
Peter Cipriano, CEO, Gold Park Group
"Joe's exceptionally strong ability to understand the objective and execute the plan is truly impressive and has translated into our utmost confidence in continued cooperation."
Xuebin Ma, President Kingdom Development Inc.
"I have been in business for 30 years, Joe is my go to source for all development matters. In the end, his results speaks for itself, you can't afford not to have him on your side."